Standard
ASSME /ASTM SA/A 312 ,SA/A 790
Grades
TP304/304L ,TP316/316L TP321/321H ,UNS S31803
Size:O.D.(8-219mm)x W.T (1-18mm)
Stainless Steel Seamless Pipes / Tubes
Stainless steel seamless pipe can resist high temperatures for cleanliness and maintain the purity of materials which contact stainless steel directly. Stainless steel pipe and tubing are used in chemical plants, aviation fields, marine equipment, cryogenic transportation, medical and architectural industries.
- Chemical plants
- Aviation fields
- Marine equipment
- Cryogenic transportation
- Medical & architectural industries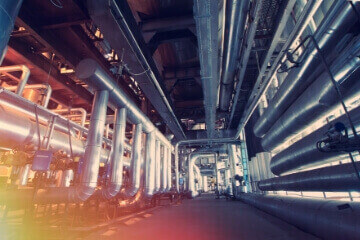 Our experience in this industry has been built up over more than 15 years of supplying steel tubes, heat exchanger tubes, boiler tubes, condenser tube and other to the exacting requirements of clients throughout the world.Tubetech has the proven capability to ensure that orders of steel tubes and pipes are delivered to consistent high quality standards, on time.
After years' effort Tubetech has been regarded as the leader for high precision tube maker in China. Keep in mind the trust by the customer, we always select prime raw material and carry out strict QC control in every process to make sure that each inch of tube made by us is pride of Tubetech.